96 doctors in Quebec are sacrificing their careers to speak out! Here's the summary: (Article republished from 
SteveKirsch.Substack.com
) See the full story 
here
. This is progress!

There is a nice repository of 
COVID related info here
. Here's a story about the 
80 doctor deaths in Canada
 collected by William Makis. I called Bill and asked him if he's heard back from the CMA on the letter he wrote them. "Of course not!" And a story about how 
people in Ontario are rejecting the booster
. They are no longer blindly following insane medical advice. This is more evidence that things just aren't going as planned. Think about it… only 16% are getting the jabs despite the fact that there is no safety data available! Now, you'd expect that since there is no safety data available, that there would be 100% compliance wouldn't you? After all, we are talking NO safety data!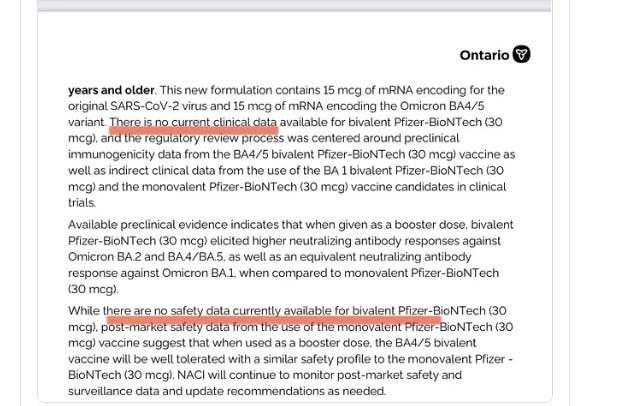 The 16% compliance rate is a sign of intelligent life in Ontario. I'm not sure what the officials there will do now. Perhaps switch ad agencies? Read more at: 
SteveKirsch.Substack.com